CSA, or community supported agriculture, is a great way to support local farmers while also trying new and fresh produce! It's a great way to become a locavore and introduce new vegetables and fruits to the family dinner table. Each week on either Tuesdays or Fridays come by the farm to pick up your fresh box and recipes for that week's share! Starting in May and ending in September!
Click HERE to sign up!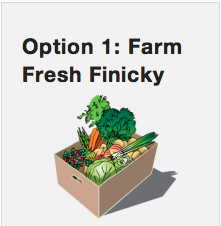 The smaller of the 2 shares, will have enough produce for the week! Fruit and veggies vary depending on what is in season for New Jersey. Designed for a couple or a family with young children that may be a little picky, the smaller share is a great option if you want to give the program a try. Also, sporadically included in the box you will receive a "goodie" or an item that complements the produce. For example: BreadSmith Pizza dough when you have a harvest with fresh tomatoes and basil, a log of goat cheese to go with spinach and strawberries or fresh handmade pasta to compliment vegetable primavera. We also work with Savory Spice Shop and will provide samples of spices to create recipes, tricks and helpful tips to inspire you.
SIGN UP FOR THIS SHARE HERE
---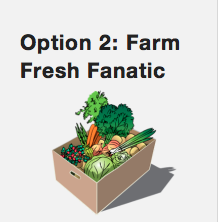 The Farm Fresh Fanatic Share is for those families who love all kinds of produce. A family that "Strives for 5+" servings of fruits a veggies a day will sure utilize this treasure box of produce. Designed for larger families and produce professionals, this box will contain the makings of the Farm Fresh Finicky smaller box but in larger proportions and with additional items. If you're committed to being a locavore, enjoy local food and supporting local agriculture, we're happy to oblige you with the best of the best.
SIGN UP FOR THIS SHARE HERE
---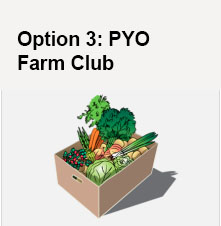 This
share type is for those of you who like to choose your locally sourced veggies, fruits, meats, bread, milk, pasta and MORE. This share is 33 weeks long and was designed to reduce waste and enable people to get the local food they will actually use. You will get the recipes, pick your own flowers and tomatoes and be in the know for farm events while you spend your money as you wish! Freshly harvested & locally sourced food for the health & environmentally minded.
Starts April 17th - Ends December 3rd.
Going away, NO PROBLEM, use your weekly $27 before you go or use it as a gift for a friend or family member. Don't feel like cooking? Use your weekly credit towards our NEW prepared foods! Once you pay, stop into the farm to pick up your Farm Club Weekly Pack! SIGN UP FOR THIS SHARE HERE
---

Payment:
You can either pay in full for the season if you are committed to supporting your local farmers and keeping your diet green OR in three installments throughout the season. The benefit of paying in full is that you get a special membership that allows you to Pick Your Own flowers and herbs when the season allows.

Prices:
Option 1: $460 for 20 weeks
Option 2: $600 for 20 weeks
Option 3: $891 for 33 weeks

Pick Up: When you sign up you chose either Tuesday or Friday from 11am-6pm. IF you miss your Tuesday pick-up you can come and pick up your share Wednesday 8am-12pm. If you miss your Friday pick-up, you can come Staurday 8am-12pm.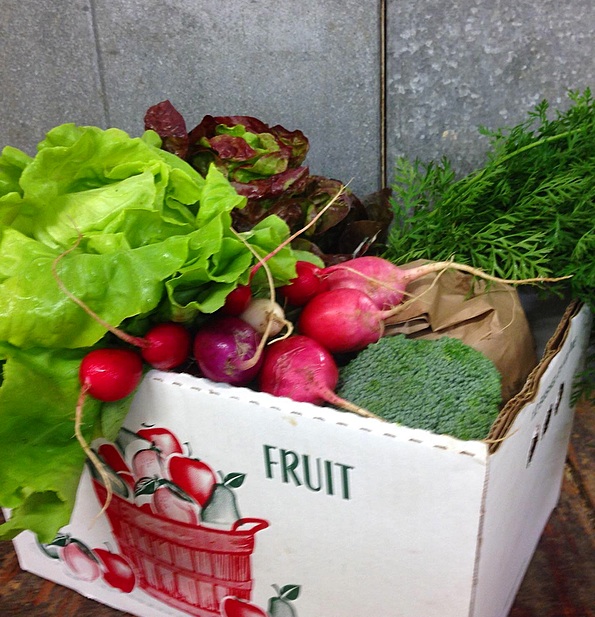 CSA Recipes 2018: