Apples and Peaches!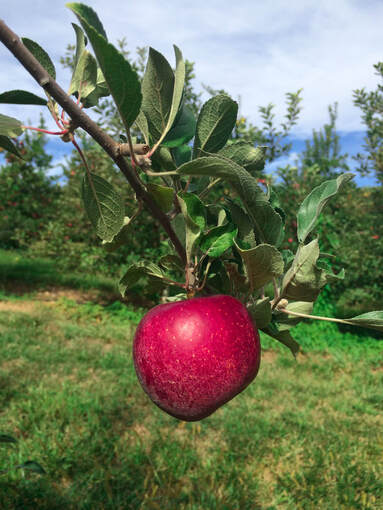 We are currently picking Apples and Peaches!
Pick your own is open on Saturday and Sunday 9am-5pm.
Apple Varieties available:
Greening
McIntosh
Mollie Delicious

White & Yellow peaches are both available for picking this weekend!

Call (973) 425-9819 to confirm picking availability. Every person over the age of 3 years old requires a membership card to enter the fields and orchard. A membership card is $7 and is good from strawberry season through the last weekend of apple picking. Then you pay for what you pick and enjoy your local harvest!


---
Wightman Farms Pick Your Own Program
Rules for Pick Your Own Fruit

1. Pick Your Own only on Saturdays & Sundays beginning the first weekend in Mid June through October.
2. A current years Wightman's Farms Pick Your Own Club Membership is required for entry into the orchard and you must have your membership card with you for access to the orchard in future trips.
3. Entry and Exit from the orchard is by walking only.
4. Children must be accompanied by an adult, and pets are not allowed in the orchard. No picnicking in the orchard.
5. Pick only in designated areas and into containers provided to you.
6. Pick only what you intend to purchase. All fruit harvested will be paid for by weight upon leaving the orchard. Don't overload your containers, take
​ another.
7. Do not climb or shake trees!
8. Please don't litter; trash cans are provided.
9. Have fun, enjoy yourselves, and come back soon!